THE SPECIALIST OF EXPEDITION EQUIPMENTS :
For over a century, Lestra has commited towards explorers and high
 level athletes. Admired for its reliability in extreme conditions, our brand
became the reference regarding equipments and expedition clothing.
100 Years of Adventures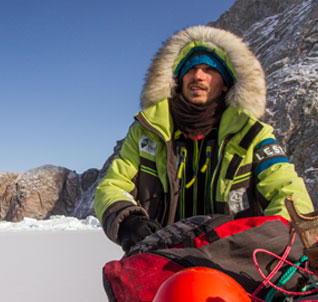 The beautiful story of Lestra has begun in 1914, as a leather and down manufacturer, specialised in the production of pillows and duvets. Being used to work with athletes, our company has never been afraid of facing up challenges. This is why LESTRA invested very early in the sport market to become the uncontested leader, by capitalizing on its manufacturer legacy and technical knowledge.
High technology is a part of our DNA. All of our clothes, sleeping bags and self-inflating mattrasses provide well-being and comfort, even in the most hostile climatic conditions. From the outset, requirement of quality, innovation and meticulous details are the heart of our concern, from every steps of the confection and the fabrication of our products.
The French Performance
Located in Amboise, in the Loire castles valley, Lestra is one of the rare producers using down as well as synthetic fiber. Reliable, innovative and highly effective, our products are created for activities going from hiking to explorations in the polar environment. When a sleeping bag is intended to be used in expedition, every materials are tested in laboratory before being used in real conditions.
Materials strenght, thermal and technical properties, LESTRA doesn't leave anything randomly.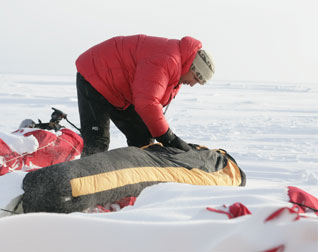 The World's n°1 in Extreme Situations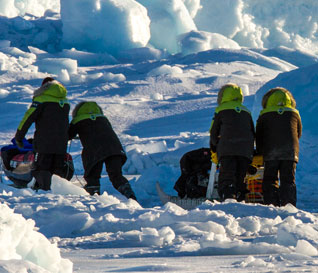 Partner with the biggest expeditions for over 40 years, the Lestra brand is unanimously recognized by top level athletes, climbers and explorers for its exceptional reliability. Having confidence in the equipment turns out to be very important in extreme conditions. 
High mountains, bad weather, polar temperatures, our products resist to every challenges.
Our company is also strongly involved in Research and Development in order to be at the forefront of innovation. LESTRA OUTDOOR has been rewarded several times and is a member of the Wolrd's n°1 club of expedition sleeping bags.

THEY TRUST US
Jean-Louis Étienne (Explorer), Alain Hubert (Polar adventurer), Arnaud Tortel (Polar adventurer), Ghislain Bardout et Emmanuelle Périé (Explorers and extremes divers), Christine Janin (Alpinist), Gilles Elkaïm (Explorer), Alban Michon (Explorer), Sébastien Roubinet (Extreme sailor)…
OUR PARTNER